Dr Lim Can Help You Attain Your Appropriate Body Proportions With Post Weight Loss.
Over time, many of us notice unwanted fullness in the abdomen, back, thighs and other areas of the body, in particular following weight gain or loss, pregnancy, hormonal fluctuations (such as menopause) and ageing.
For those who experience difficulty in reaching their desired body proportions, Dr Lim is able to perform, body contouring procedures to reduce and tighten excess fat and skin, and add volume where indicated.
This can be achieved using procedures such as lipoplasty (liposuction), abdominoplasty (tummy tuck), lower truncoplasty (body lift) and autologous fat grafting. As everyone is different, Dr Lim will develop a personalised surgical plan that focuses on your current condition and desired goals.
For more information on these procedures, select from the treatments above or contact our office for a consultation.
Dr Lim's 2023 Abdominoplasty Guide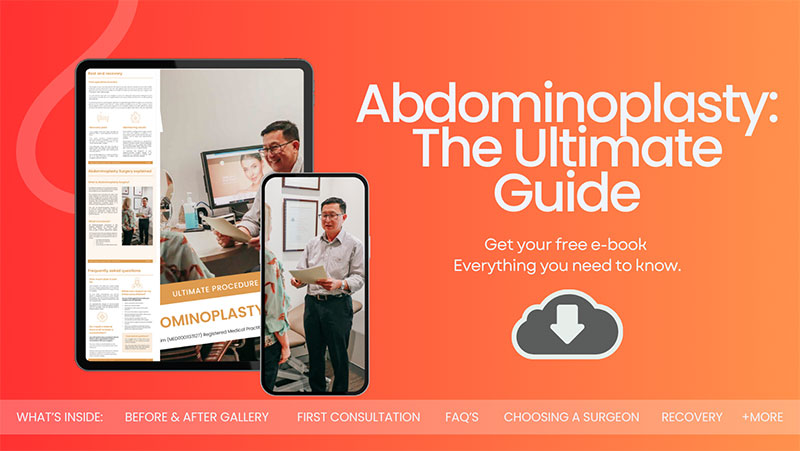 Body
Before & After
Click on the procedures below to view the before and after gallery
About Dr Jake Lim
Highly qualified and experienced specialist plastic surgeon Dr Jake Lim focuses on facial plastic, cosmetic breast and body contouring after significant weight loss
Dr Lim creates the best possible plastic surgery results for his Australia-wide and international patients.
Dr Lim is passionate about making sure each and every patient has access to the right information about available treatments and procedures and is able to make well-informed decisions.
At My Klinik, patient safety, education and achieving optimal results are our top priorities.